Airbnb Rentals in France: reminder of the restrictions in place
Although behind schedule, the homesharing sites such as Airbnb, Abritel, etc. are beginning to comply with the law. The collection of the tourist tax is automatized for some sites, note that in Paris the legal limit of 120 nights per year, will apply automatically for Airbnb. Now, things are moving to enforce the maximum number of nights where you can rent your main home. Here are some rules governing this activity on collaborative platforms.
The maximum number of nights allowed to rent
As a reminder, it is perfectly legal for an individual to rent all or part of his principal residence.
But note that the residence remains the "main" one only if you occupy it for at least 8 months a year. Therefore you can not exceed 120 nights rented per year.
The recent announcement of Airbnb that will implement in January 2018, an automatic limit to 120 nights for non-professional renters is therefore a late compliance with the law.
Obligation to register in Paris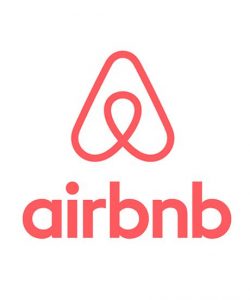 With the "Airbnb Decree", municipalities with more than 200,000 inhabitants and those in the Paris region may require individuals who rent their home to register and declare themselves in town hall. A dozen cities are already in the ranks and Paris has been the fastest. Since October 1, the capital offers a registration platform for individuals. As of December 1st, this registration will be compulsory, on pain of a fine of up to € 50,000.
It will be used to check that the owners of furnished properties do not exceed the limit of 120 days per year, the registration number must appear on the ads posted online, whether on Airbnb or other platforms.
An international campaign and additional restrictions
But Paris does not intend to stop here. The capital wants to carry out a joint offensive with other big foreign cities against the illegal hirings of furnished tourist properties type "Airbnb". The city wants to organize an international meeting in March 2018 on the subject. The objective would be to allow "an exchange of practices" and to become "stronger in the balance of power with the platforms". Ian Brossat, deputy to the housing of the Mayor of Paris, Anne Hidalgo, made this announcement on the sidelines of the appearance in court in Paris of two renters, pursued by the illegal rental of furnished. Last angle of attack for the Paris municipality: it wants to lower the legal limit of 120 nights to 90 or 60 per year in areas like Paris where the real estate market is particularly tense and where these rentals are accused of inflating prices.
Some 100,000 listings are available in Paris, across all platforms. Paris is for Airbnb one of the first markets in the world with 65,000 homes claimed.
---
Cabinet Roche & Cie, English speaking accountant in Lyon, France.
Specialist in Real-Estate and Non-resident taxation.