Details on the VAT refund in France
Real estate, rental investment: some details on the VAT refund process in France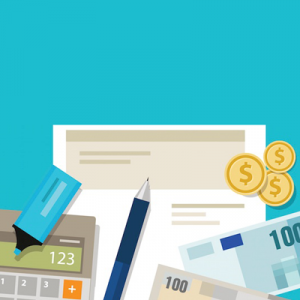 You want to invest in real estate and to lease this property for short periods, well that also requires expensive work? Do not hesitate to ask for a VAT refund of what you have paid!
This possibility is offered as part of an option with the tax administration, but, beware, it obeys some constraints …
Indeed, considering the deduction of VAT obliges the taxpayer to collect it. Therefore, within the framework of the seasonal rental, therefore furnished, it will be up to you to invoice the included VAT.
However, this is not the only obligation. It is necessary, beyond the mere provision of the property, to offer tenants at least three of the following services to be rendered "under conditions similar to those proposed by hotels in a professional manner ":

The breakfast

Regular cleaning of premises;

Supply of household linen;

Reception of customer.



These services must be offered and, above all, the company must have the means to carry out these services in order to meet potential customer demands. For example, for the cleaning of premises, this must be offered to guests during their stay and must not be limited to simple cleaning at the beginning and at the end of the stay.

This is called para-hotel system.
In addition, the draft amending finance law for 2016 provides for the introduction of a new control, both fuller and faster, for claims for VAT credits.
A new procedure would be created whereby tax officials would be able to visit the country to process VAT refund applications.
This new system would begin with the sending of an instruction on the spot. The agent of the tax administration would verify all the supporting documents relating to the request for reimbursement. As is the case today, the officer could, at his option, take copies of the documents.
One of the major changes would be on schedule: the tax administration should be required to take its decision within 60 days of the first on-site intervention. In addition, that decision would be closed within four months of notification of the on-the-spot instruction.
Last but not least, the absence of a decision by the administration within the aforementioned time-limits should be regarded as an acceptance of the request for reimbursement, whereas today the failure to reply is tantamount to a rejection of such a request.
So do not hesitate to get closer to our team, specializing in parahotellerie, to deepen your project and consider the most advantageous solutions for you.
---
Cabinet Roche & Cie, Chartered Accountant in Lyon, France.
Specialist in Real Estate Taxation.