Extension of the SME hiring scheme
As part of the government's employment emergency plan, a bonus called "Embauche PME" was created at the beginning of the year. A boost of up to € 4,000, which was due to expire on 31 December 2016.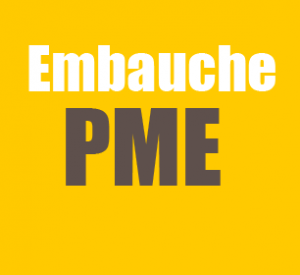 Rappel: this subsidy is intended for companies with less than 250 employees who recruit an employee whose remuneration does not exceed 1.3 of the minimum wage, on an open-ended contract or for a fixed term of at least 6 months, That is to say 1.906,65 euros gross per month for 35 hours per week.
Employers quickly let themselves be seduced by this new premium. Indeed, no less than 8,000 applications had been registered by the Service and Payment Agency within the first ten days of the existence of the aid. A figure which, according to the Ministry of Labor, now stands at over 825,000 applications, two-thirds of which relate to recruitment on open-ended contracts.
Also, considering that this bonus constitutes "a real lever for sustainable employment development", the government opted, contrary to what it initially envisaged, for its extension in 2017. A decision that will only satisfy the employers!
Precision: although the government has already financially extended the "hiring of SMEs" assistance in the draft budget bill, the effective application of this measure remains subject to the publication of a decree.
Source : Les Echos