Property wealth tax (IFI): 2021 French tax return

Since 1 January 2018, the wealth tax (ISF) has been abolished and a new tax, the real estate wealth tax (IFI), has been created for persons holding net taxable real estate assets in excess of EUR 1.3 million on 1 January.
Wealth tax on real estate assets and fiscal residence
If you are a French tax resident, your taxable assets include :
Your property and real estate rights located in France and abroad, held directly or indirectly (i.e. through any legal structure (company or other).
If you are a non-resident, and subject to tax treaties, your taxable assets include :
Property and real estate rights located in France ;
The shares you own in real estate companies holding real estate in France;
The shares you own in real estate companies holding real estate in France and abroad, up to the amount of the property and rights owned in France.
Special case of the transfer of tax residence in France during tax year N :
Under certain conditions, if you have just transferred your tax domicile in France after having been domiciled abroad for the previous 5 calendar years, you are only taxed on property and real estate rights owned in France. This system lasts until 31/12/N+5. Beyond that date, you are taxable under the conditions of ordinary law, i.e. on your worldwide assets.
Taxable assets
The IFI is calculated by taking into account your net taxable assets as at 1 January 2021.
The net taxable assets are the sum of the taxable values of your real estate assets, from which the deductible debts will be subtracted.
The taxable assets are in particular :
Houses, apartments and their outbuildings (garages, parking, cellars) for personal use or for rent;
Buildings classified as historical monuments;
Buildings under construction as of January 1, 2020;
Non-built buildings such as building plots, agricultural land, etc… ;
Buildings or fractions of buildings held indirectly via shares in companies;
Property and real estate rights that do not meet the conditions to be considered as professional property.
Certain property is exempt, such as professional property, woods and forests, rural property leased on a long-term basis, etc…
The value of your principal residence will benefit from a lump-sum allowance of 30% provided it is not held through a management SCI.
Deductible debts
The debts that can be deducted must meet 3 criteria:
Exist as of January 1, 2021;
Be personally dependent on a member of the tax household;
Be related to taxable assets.
Deductible debts can be, for example, expenses relating to the acquisition of a property, its improvement, reconstruction, extension, maintenance of the property or taxes relating to the property (e.g. property tax).
Certain debts are excluded from deduction, even if they meet the 3 conditions.
To find out more: https://www.impots.gouv.fr/portail/particulier/patrimoine-taxable-lifi
When to make your IFI declaration?
The IFI declaration n°2042-IFI is to be made at the same time and within the same deadlines as your income tax return.
Since 1 January 2019, the law requires the use of the electronic declaration for both the income tax return and the Real Estate Wealth Tax return.
If you do not have taxable income, you will have to complete the 2042-IFI-COV-K return and the 2042-IFI return. Non-residents who report on paper will have until June 12, 2020 11:59 p.m. to file these returns.
The IFI amount to be paid will appear on your tax notice and the payment must reach the tax authorities before September.
–
For people declaring their income for the first time in France, it is necessary to file a paper declaration.
---

---
---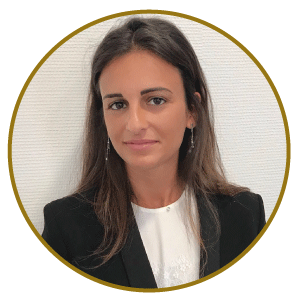 Deborah Zerbib 
Tax-Lawyer
Déborah Zerbib has several years of experience in the field of personal and international taxation after a Master II specialized in Tax Law.