Use of a Luxury Car as a Company Vehicle in France
Following the information note of this month, we continue our file on company vehicles.
Do you have the right to ride a luxury car on behalf of your company?
What are the interests? What are the disadvantages?
Is there a price limit for a corporate car?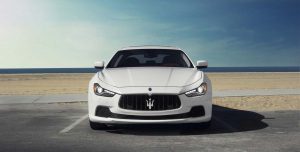 Benefits for the executive if the company owns the vehicle
The purchase, insurance, maintenance and repairs of the car are borne by the company.
The inconvenients
The user of the company vehicle must declare a "benefit in kind" corresponding to his use outside the business context (weekends and holidays) and he must pay an income tax supplement as well as social security contributions, He is the beneficiary of a company car.
As such, the URSSAF stipulates that there is an advantage in kind when the vehicle is used free of charge and permanently by the manager of the company.
Conversely, if the latter does not have weekends or days off, but only in his professional context, this privilege is not considered as a benefit in kind.
The impact on the business
The purchase of a luxury vehicle, is subject to a very expensive special tax treatment.
A tax deduction "skin of grief"
Your company is authorized to recognize depreciation allowances, deductible from taxable income, for the car made available to you, but the depreciation finally taken into account for tax purposes is limited according to the CO2 emissions of the vehicle.
For example, during the five years of use permitted by the tax legislation on depreciation of passenger cars, the total amount deductible is capped at 9,900€ if the vehicle rejects more than 200 g / km CO2, and to 18.300 € if it rejects 200 g / km of CO2 or less, or tiny "drops of water" if you drive in Porsche or Ferrari!
TVS
The tax on company vehicles (TVS) is due each year. This tax, also calculated according to CO2 emissions, can cost up to 8,100 € / year for a car emitting 300 g / km of CO2.
The company can not recover VAT
VAT is not deductible, not only on the purchase of the vehicle, but also on expenses for maintenance and repair, fuel except on LPG (100% recovery), gas oils and E85 superethanol %).
---
Cabinet Roche & Cie, Chartered english speaking accountant in Lyon, France.
Specialist in Real estate and non-résidents taxation.