Income tax in France: reminder of your tax obligations
Whether you are a French tax resident or a non-resident, if you have income from France you must declare it to the French tax authorities.
Individuals who are tax residents in France are taxable on their income from French AND foreign sources.
Individuals domiciled out of France are taxable on their French source income only.
For example, if you are a non-resident and you rent an apartment or a house in France, you will receive property income that is taxable in France for income tax and social security contributions. The same applies if you receive other income, again from French sources, such as salaries or pensions. This income remains taxable in France and must be declared every year for income tax purposes. The tax will of course have to be paid in France. These rules apply subject to any provisions of international tax treaties.
These tax treaties make it possible to avoid situations of double taxation for taxpayers who reside in one country while receiving income from another.
Thus, the preparation of your income tax return in France will be impacted by your country of tax domicile, and any treaty provisions that may have been concluded with France.
The 2019 income tax return service is now available as of Monday, April 20, 2020.
As a reminder, the deadlines are :
June 4, 2020 at 11:59 p.m. last deadline, for zone 1 (departments from 01 to 19) and for non-residents;
8 June 2020 at 23:59 final deadline for zone 2 (departments 20 to 54);
11 June 2020 at 11.59 p.m. last deadline for zone 3 (departments 55 to 974/076).
For persons declaring their income for the first time in France, it is necessary to file a paper declaration. The deadline is 12 June 2020 at 23:59 final deadline, regardless of place of residence, as evidenced by the postmark of La Poste.
---
---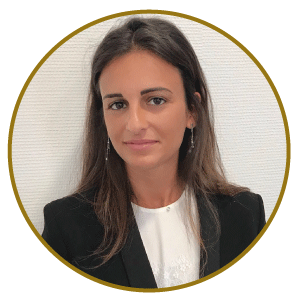 Deborah Zerbib 
Tax-Lawyer
Déborah Zerbib has several years of experience in the field of personal and international taxation after a Master II specialized in Tax Law.
---
Cabinet Roche & Cie, Expert-comptable à Lyon
Spécialiste de l'immobilier et de la fiscalité des non-résidents