French income tax return 2019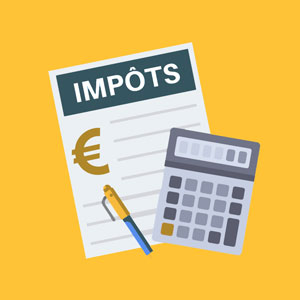 Despite the introduction of the withholding tax, The French ministry of finance reminds us that all taxpayers are required to declare their income to the tax authorities. It is imperative that each tax household takes stock of its situation, even though 2018 is considered a "blank year" for the Treasury. The Ministry of Finance reminds us that each French taxpayer will be required to declare his exceptional remuneration and report any income tax credits.
It should be noted that from this year onwards, the tax return must be filed for everyone on the Internet (www.impots.gouv.fr). To do so, you must log in with your account or create a profile and follow the step-by-step process.
To create an account, you must have your tax number, online access number, and reference tax income. Taxpayers without an Internet connection are invited to visit a public finance center: computer workstations are available and agents are available for those in need of assistance. Specific derogations are also provided for taxpayers who do not have access to the Internet and who wish to continue to file their returns on paper.
Income Tax return in France: the dates of the 2019 tax calendar
The schedule is not the same depending on where the taxpayers reside: the dates range from the second week of May to June. It should be noted that any exceeding of the dates set by the Treasury exposes the taxpayer to a tax increase.
Income tax
April 10: Internet tax returns begin
May 16: Deadline for paper returns (for people without Internet access)
May 21: deadline for Internet declarations (departments 01 to 19)
28 May: deadline for Internet declarations (departments 20 to 49)
4 June: deadline for Internet declarations (departments 50 to 974/976)
15 July: payment by the Treasury of tax credits and reductions on 2018 expenditure. This corresponds to the balance (40%) of the tax credits paid by the tax authorities on 15 January 2019.
Local taxes
October 15: Deadline to pay the property tax (October 21 on the Internet)
November 15: Deadline for paying the housing tax (November 20 on the Internet)
December 16: Deadline for paying the housing tax on vacant housing (December 20 on the Internet)
For more information regarding the scale :
---
Cabinet Roche & Cie, English speaking accountant in Lyon, France.
Specialist in Real-Estate and Non-resident taxation.